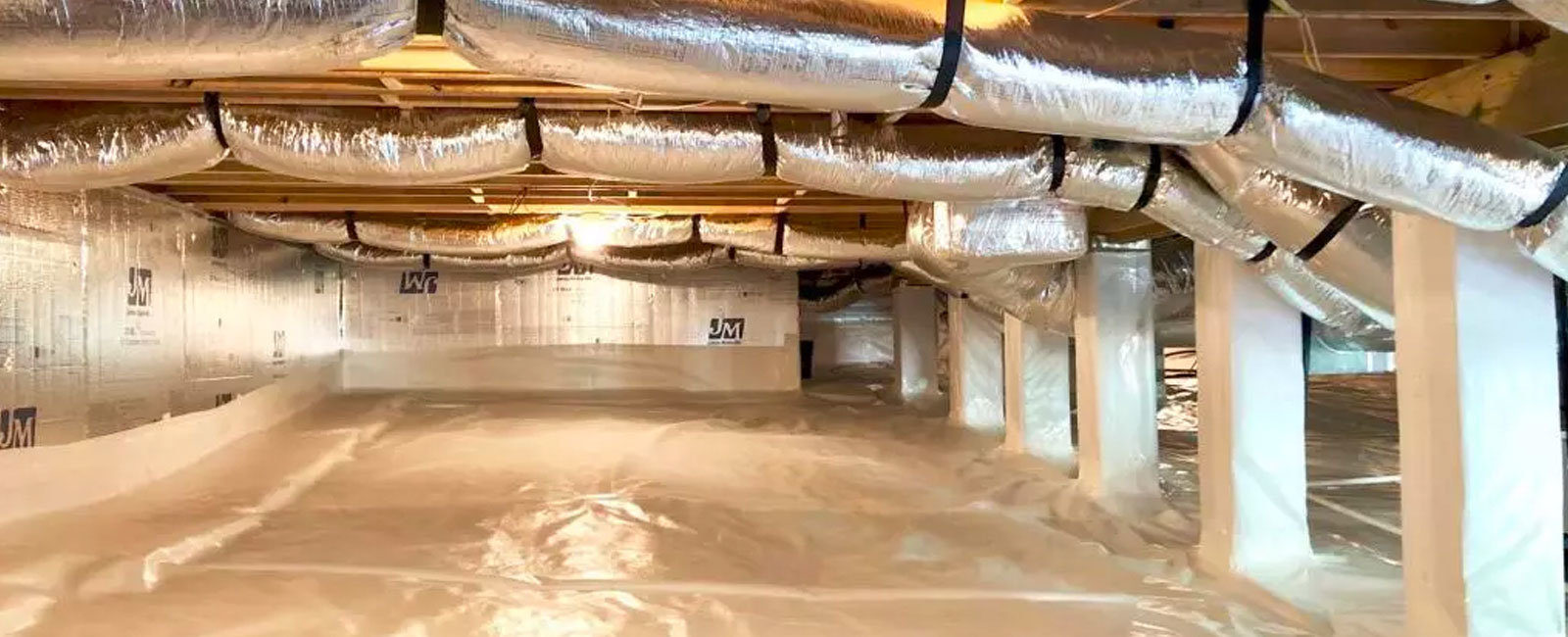 We Provide FREE Crawl Space Inspections
The Premier Crawl Space Encapsulation Company
The most thorough and comprehensive way to protect your crawl space from moisture is crawl space encapsulation. Crawl space encapsulation is a complex, multi-step process.
At Kefficient, we are the contractors who can deliver quality service at the best price. With years of experience, our waterproofers know what it takes to handle your crawl space encapsulation in a timely manner.
Should Your crawl space be encapsulated?
In short, every home could benefit from an encapsulated crawl space, but there are some warning signs which can help you determine the urgency.
The most common and noticeable sign of crawl space damage is a gross, musty odor. Additionally, if you've noticed humid air, discolored walls, or standing water, you're in need of an inspection.
Lastly, if you feel a draft while walking above your crawl space, or notice sagging in your floors, then you need an inspection.
Luckily, the professionals at Kefficient offer FREE inspections. Let our waterproofing experts determine if your crawl space needs encapsulation at no extra cost to you.
What is involved in crawl space encapsulation? 
CLEAN UP -Remove and dispose of all debris and insulation in the crawl space
MOLD TREATMENT (IMPORTANT) – Most companies neglect the mold/fungal growth in the crawl space. They will push encapsulation and use the need for mold treatment to upsell you and generate more revenue for their company and larger commissions for themselves. We start every project by addressing this as it is essential to creating a clean and healthy environment.
INSULATION – Once the mold treatment is complete, we begin installing the new insulation on the walls and in the rim joist pockets. As part of this process, the foundation vents are sealed along with any foundation wall penetrations.
LINER INSTALLATION – Next, we roll out reinforced vapor barriers, then apply them to the floors, pier, and walls in your crawl space. Once everything is in place, we seal the wall and floor liners together; thus ensuring that no unwanted moisture can enter the space.
DEHUMIDIFIER – We install a dehumidifier to maintain a safe humidity level.
REMOTE HYGROMETER – We leave you a remote hygrometer to monitor the humidity level in the crawl space.
CRAWL SPACE DOOR – We install a new custom made insulated vinyl door that will not rust or rot.
How much does it cost to encapsulate a crawl space?

As always, it depends. However, when you work with Kefficient you'll receive a FREE inspection and a FREE estimate. A technician will come to your house, assess the situation and work that needs to be done, and provide you with an estimate—all completely free of charge.
Contact our team at 866.952.5333 to make the next step in protecting your home!
Additionally, you can read reviews from past, satisfied customers.
Concerned About Financing?
At Kefficient, we understand that home repairs can be sudden and costly. That is why we offer 0% interest for 12 months and other financing options to our customers for all our home repair services. Learn more about Kefficient's financing options on our financing page.