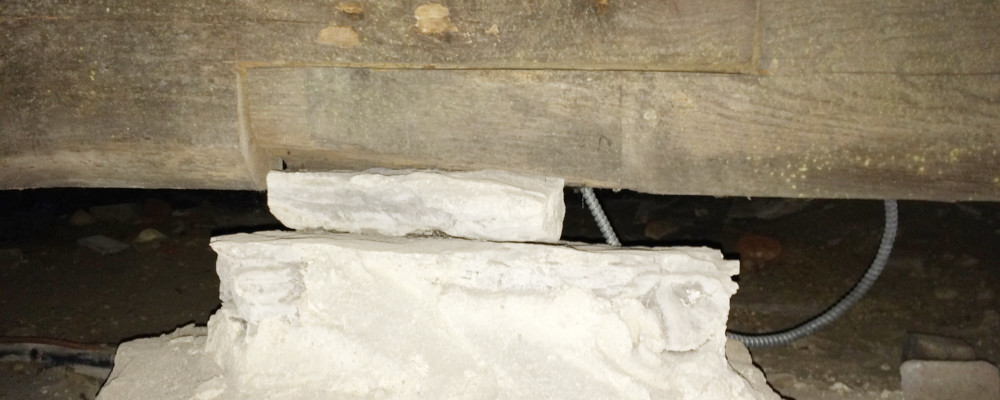 We Provide FREE Crawl Space Inspections
Let Kefficient Fix Your Sagging Floors
Are your floors saggy, bouncy, or uneven? Then your crawl space may be damaged and causing long-term problems for the foundation of your home.
Our experienced crawl space experts can help.
Why is my floor sagging?
Uneven, sagging, or bowing floors are caused by crawl space damage. A wide variety of factors can cause damage, including:
Heavy floors
Weakening floor joints
Poor crawl space support
Waterproofing damage
We know what you're thinking: "Can I fix sagging, uneven floors myself?" Unfortunately, sagging floors are more than a cosmetic issue; crawl space damage is an extensive, delicate problem requiring experience to resolve. Furthermore, crawl space damage could signify foundation damage which isn't easily resolved with quick fixes.
How much does it cost to fix a sagging floor?
It depends on the size of the property ad the materials involved. At Kefficient, we keep prices low and provide FREE estimates along with FREE inspections.
To determine the underlying root of your issue we will send a technician to come to inspect your crawl space. Our technician will search for threats to the integrity of the supports in your crawl space. Threats include damaged joists, improper building, and framing of the home, and aged flooring.
After we've uncovered the source of the problem, we can get to work! Kefficient will replace any open vents, reinforce any joists, deal with any moisture issues, and repair any rotting or weakening floor joists.
Once we've resolved the issues, we will install a crawl space stabilization system. These systems are made of steel and can handle huge amounts of weight. The power of our stabilization systems ensures your family is safe.
Schedule A FREE Crawl Space Inspection
You can schedule a FREE in-home inspection by one of our technicians simply by calling us at 866.952.5333 or filling out our short contact form.
Additionally, you can read reviews from past, satisfied customers.
Concerned About Financing?
At Kefficient, we understand that home repairs can be sudden and costly. That is why we offer 0% interest for 12 months and other financing options to our customers for all our home repair services. Learn more about Kefficient's financing options on our financing page.